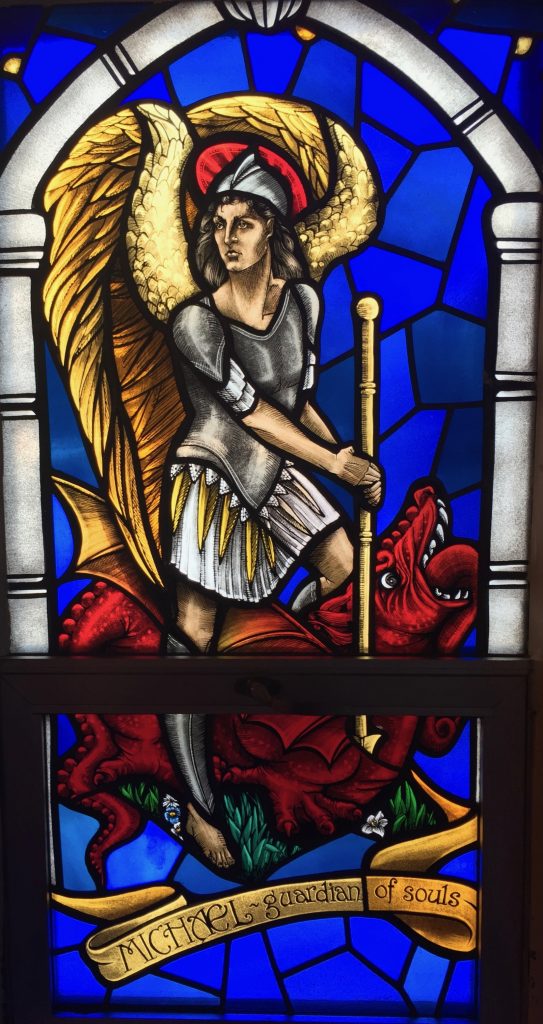 Many interpreters understand the Restrainer mentioned in 2 Thessalonians 2:6–8 as the Holy Spirit, Satan, or the government. There are good reasons, however, to view the Restrainer as Michael, the Archangel.
1. Contemporary Jewish literature during Paul's time viewed the characteristics of Michael having eschatological pre-eminence as the chief opponent of Satan and Restrainer of God's people.
2. Michael is viewed as a celestial restrainer of God's people in Daniel 10–12, the passage serving as the source for Paul's exposition in 2 Thessalonians 2:3–8.
3. Daniel's use of the Hebrew term ʿmd comports with the ceasing activity of the restrainer in 2 Thessalonians 2:6–7.
4. The Greek term parerchomai in Daniel 12:1 of the Septuagint (LXX) means, "to pass by," which corresponds with the ceasing of restraint in 2 Thessalonians 2:6–7.
5. Early Rabbinic interpretation of Daniel 12:1 perceived Michael as "passing aside" or "withdrawing" just after Antichrist's establishment near or at the temple mount (Dan 11:45), and just before the eschatological unequaled tribulation against God's people (Dan 12:1).
6. Revelation 12:7–17 supports viewing Michael as the Restrainer because it links the cessation of Michael's war against the dragon with the unprecedented persecution of God's people, which is consistent with 2 Thessalonians 2:6–7 and Daniel 11:45–12:1.
Given these reasons the only candidate which can explain the Restrainer being removed is Michael. Other proposals for the Restrainer are hard-pressed to comport with those roles. Thus, the apostle Paul in 2 Thessalonians 2:6–7 is very likely referring to Michael the archangel as the Restrainer, whose ministry ceases and causes the eschatological temple to be desolated by Antichrist, ensued by his great tribulation against God's people.
The Michael interpretation is not a new, since there has been about a dozen theologians and scholars over the last hundred years who have taken this position, even Robert Van Kampen a pioneer of the pewrath position held to this view.
But it was not until the year 2000 that a young Thessalonian scholar by the name of Colin R. Nicholl who came along that would, for many scholars, put the nail in the coffin on the Restrainer debate.
In the April 2000 volume of The Journal of Theological Studies, Colin R. Nicholl published the seminal article, "Michael, The Restrainer Removed (2 Thess. 2:6-7)," arguing strongly that Michael is the Restrainer. After his journal article was published Nicholl published it as an appendix in his important monograph (which was his dissertation) From Hope to Despair in Thessalonica: Situating 1 and 2 Thessalonians, Cambridge University Press, 2004.
I devoted two episodes of The Biblical Prophecy Program on this topic. See part 1 and part 2.
I also discussed these reasons in my book Antichrist Before the Day of the Lord: What Every Christian Needs to Know about the Return of Christ.